BIOGGRAPHY OF ANIRBAN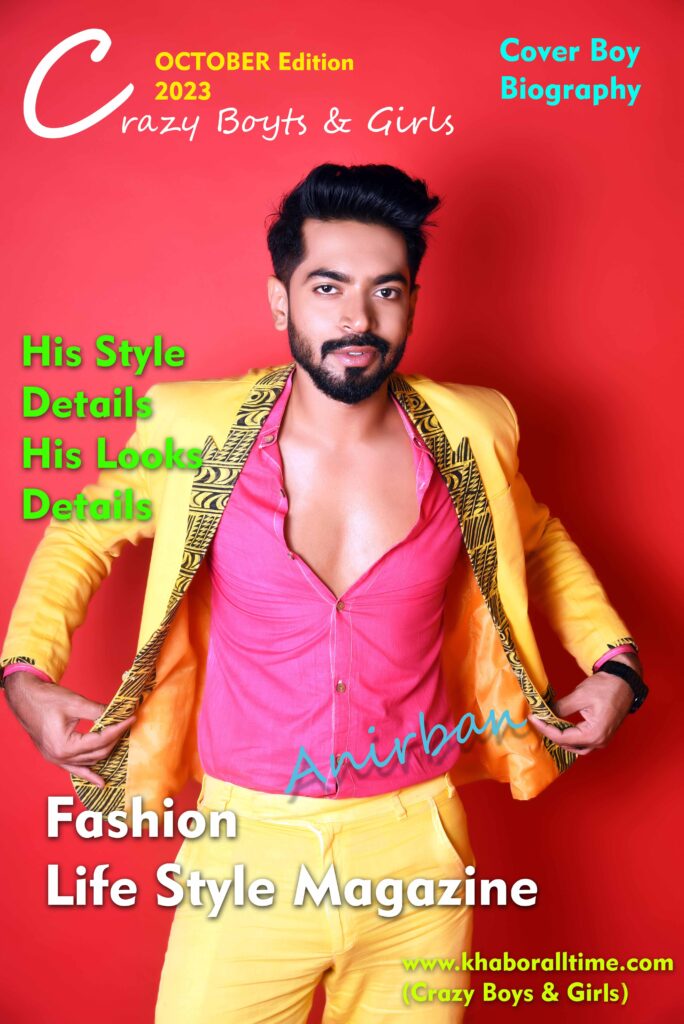 The dreamer Anirban, an aspiring Fashion Model born and grew up in Howrah. He had a passion for modelling from his very young age. Due to some family issues he had to shift to Chennai for job purpose but after completing studies in 2016. Then destiny showed his dream road . The road to the glamour world . Finally he had got the chance to explore himself in this industry. It's very tough to balance both the sides simultaneously. But, according to him he is fortunate enough to do the same. Family Are very supportive in every step of his new carrier. He was couraged by his mom and dad in every steps of his passionate life . From The very beginning he was constantly following Mr. David Gandy One of the Most Famous Model In The World, including his fashion shows, Expression and which inspired him to pursue a career in modeling. He started small, by entering his first runway show in Kharagpur and from then on the confidence pushed him up . Now he want to continue this in the modeling industry and continuously strive to inspire others through his work.Being a corporate employee he hardly gets time to work on his dream career but whenever he gets time he jumped into it.
BIOGRAPHY OF Shreshtha Ghosh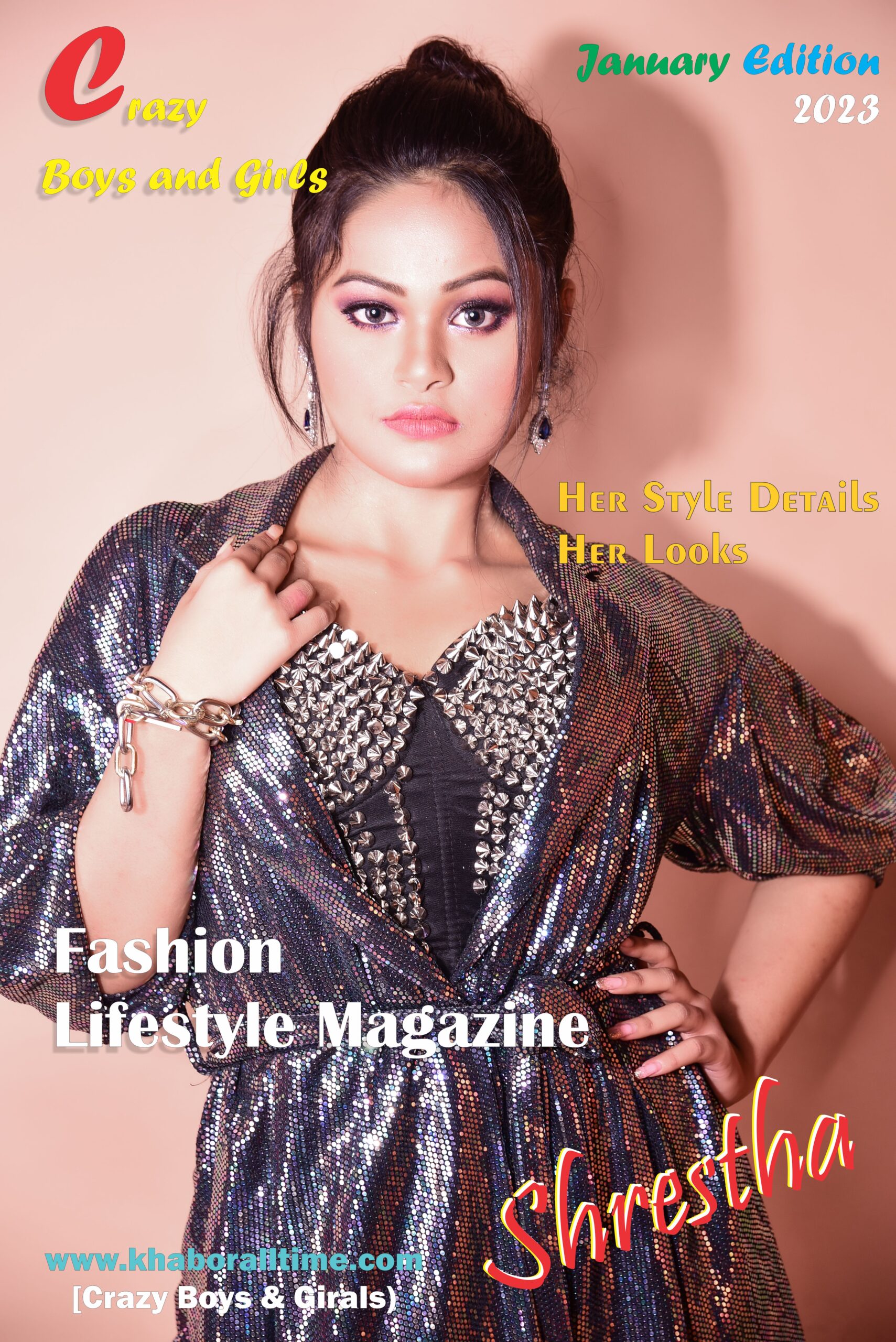 The passionate girl hailing from Kolkata, is a model and social media influencer . She has worked for various brands in Kolkata. In 2022 she has won the 1st runner up position in Miss Kolkata. Growing up she was a timid , shy kid but pageantry has moulded her into a confident individual and helped her to know more about herself and get a clear vision of what she wants for herself . Now she's fearlessly pursuing her dream to be a model . She draws inspiration from Harnaaz Sandhu because her life story has inspired her to get back up 8th time even if she has fallen down 7 times . Shreshtha believes to be a winner at life one needs to have a winning mindset and fire in belly to pursue goals with hardwork and dedication . One by one , step by step she's making all of her dreams into reality.
---
BIOGRAPHY OF TAMALIKA GHOSH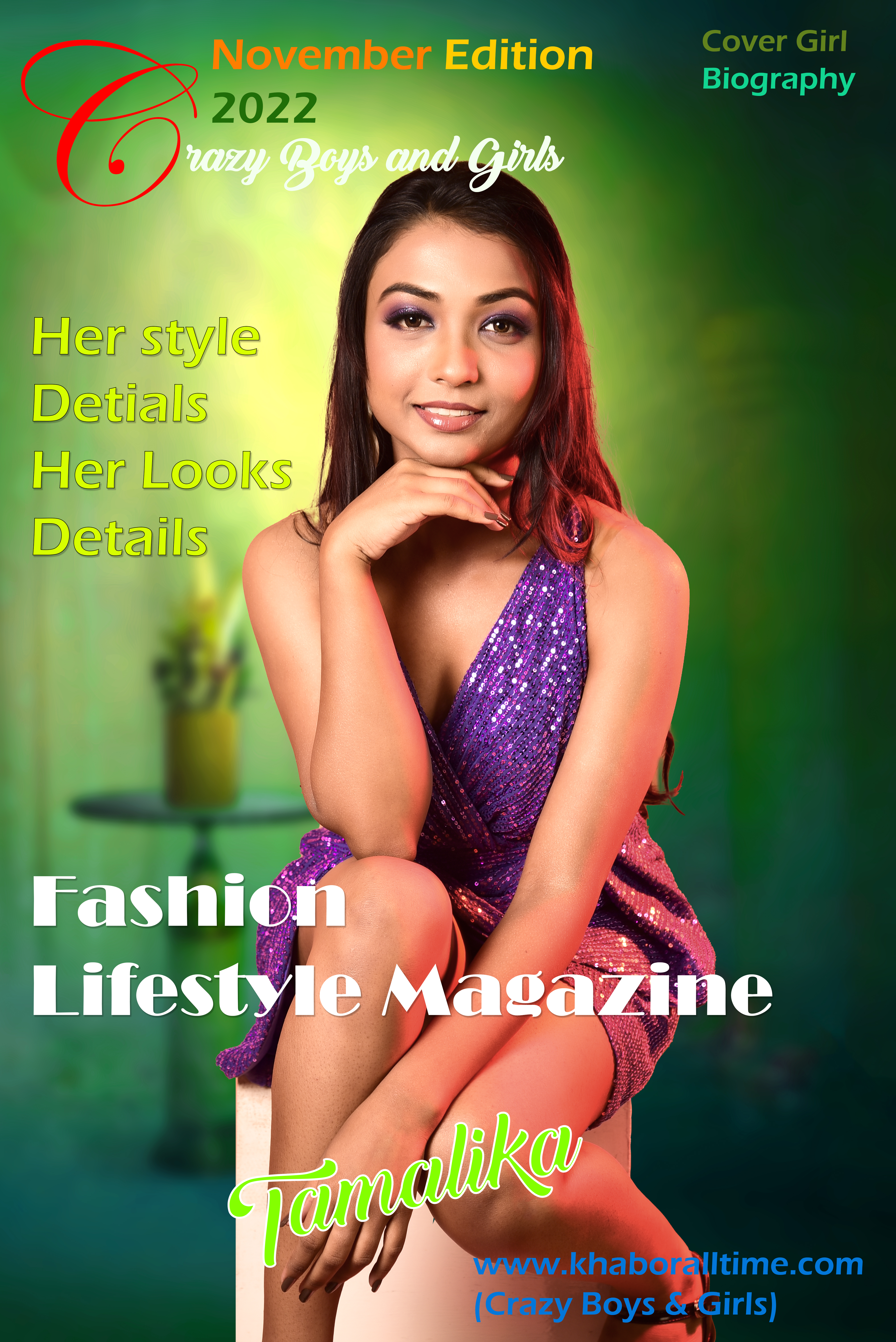 Being a single child I always gets support from family.I have been struggling for last 2 years to catch my dream as a successful actress and model…last 1yr I have worked with lot of peoples of this genre but always passionate to work with many renowned persons and basically I want to see me as a glamour queen…. So I always ready to achieve everything by going Mumbai and Abroad…. nowadays I am working in kolkata only .But in future I will always chase my dream work. Until now in this short journey I get lots of support from my parents, my family, friends and I am so much fortunate for that there are many people who inspired me for this and I always ready to do hard work to achieve my dream.
---
BIOGRAPHY OF TANUSREE
The Howrah girl Tanusree was very passionate in modeling, but due to sudden marriage she has to suppressed her passion. After marriage she has to move in job , but one of her friend suggested to her to move again into modeling. Modelling is not just giving a pose infront of camera, it needs proper grooming, fitness etc. She is preparing herself .If opportunities come she is ready to move into acting.
---
BIOGRAPHY OF ANULIPEE
MY CAREER IS NOT LIKE A HINDI MOVIE, WHERE A BOY OR GIRL DREAMS TO BECOME A HERO AND HEROINE SUDDENLY THEY ACHIEVE THEIR DREAMS , FROM CHILDHOOD I DON'T HAVE ANY DREAM TO COME TO MODELLING PROFESSION BUT AS I GREW UP MY DREAMS STARTED TO CHANGE GRADUALLY.THE MAIN TURNING POINT OF MY LIFE WHEN I TAKES PART IN A VERY POPULAR BEAUTY PEAGENT AND I RANKED AMONG TOP 10.AS I MOVED IN THIS PROFESSION NOW I AM DREAMING TO REACH THAT EXTENT. I AM ALSO PASSIONATE ABOUT ACTING. MY FAVOURITE ACTRESS IS PRIYANKA CHOPRA.
---
BIOGRAPHY OF MOUMITA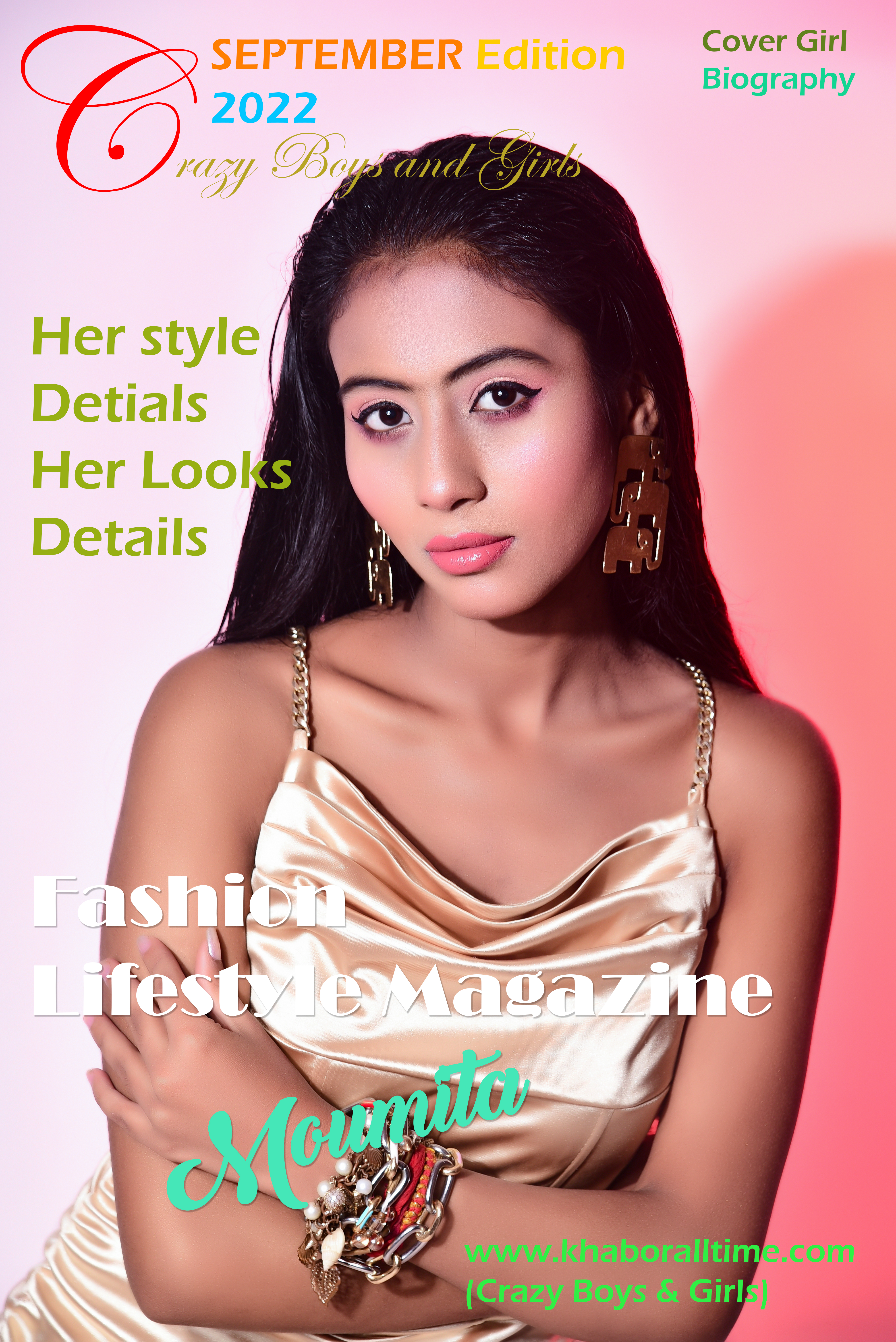 I AM MOUMITA CHAKRABORTY LIVING IN KOLKATA. I CAME TO THIS PROFESSION WITH LOT OF DREAMS. BASICALLY I AM A DANCER , APART FROM DANCING I LOVES TO DO MODELLING. AS I CAME FROM A JOINT FAMILY I FACE LOT OF DIFFICULTIES IN CONVINCING THEM, BUT NOW THEY ARE SUPPORTING ME A LOT.ALREADY I HAVE DONE MANY FASHION SHOOT, RAMP SHOOTS, HINDI SERIALS. IN THE FUTURE I WANTS TO MOVE INTO ACTING.
---
BIOGRAPHY OF PRERONA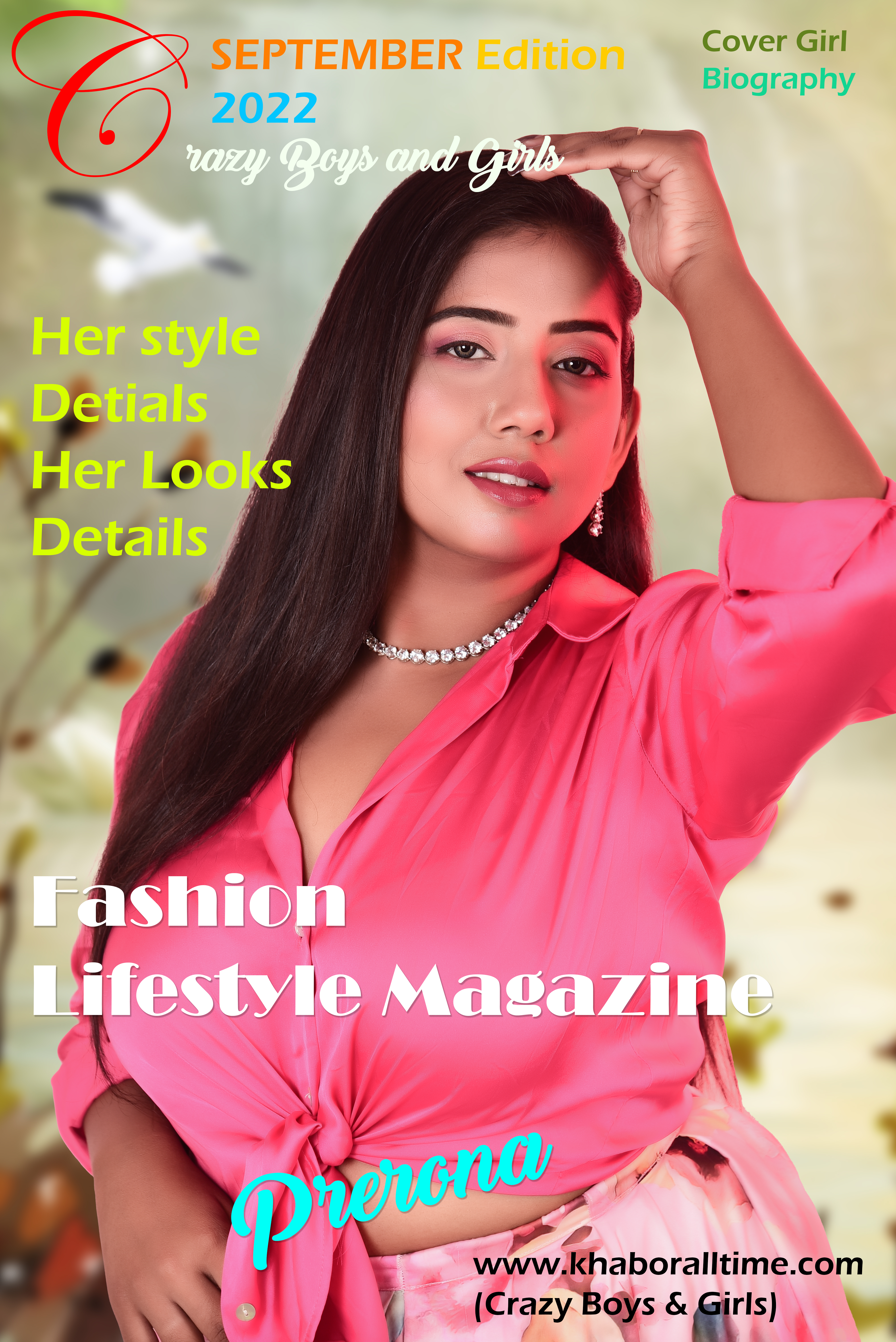 I AM PRERONA GOSWAMI AND FOR THE LAST 1 YEAR I HAVE STARTED CHASING MY CHILDHOOD DREAM THAT IS TO BE WORKING AS A PROFESSIONAL MODEL. I HAVE A HUGE PASSION AND LOVE BEING IN FRONT OF THE CAMERA. I AM WORKING HARD AND GROOMING MYSELVES IN ORDER TO OVERCOME MY STRUGGLING DAYS .I MAINLY SHOOT FASHION, WESTERN, TRADITIONAL BUT I ALSO ENJOY DOING CREATIVE PROJECTS. I AM LOOKING FORWARD TO WORK WITH REUPTED PHOTOGRAPHERS OF KOLKATA, MUMBAI ETC IN ORDER TO UPGRADE MY SKILLS. MAINLY I AM AVAILABLE FOR PHOTOSHOOTS IN KOLKATA BUT IF OPPORTUNITY KNOCKS MY DOOR WHICH SUITS MY PROFILE I AM READY TO TRAVEL OUTSIDE AND ABROAD.IN MY SHORT JOURNEY I HAVE BEEN SUPPORTED BY MY PARENTS A LOT. IN THE COMING YEARS I WANTS TO SEE MYSELF AS A SUCCESSFUL MODEL.
---
BIOGRAPHY OF SAAYANTIKA
I am Saayantika Kar from a small town, Agartala, the capital of Tripura, a small state in northeastern India..i came to kolkata with a dream and passion of becoming a successful model and an actress.. Though the struggling period was harsh enough but when i started working all of the hardships went in vain..all those hardships were worth…I did quite a few ramp shows and print shoots..I walked the ramp for various brands like pantaloons, shoppers stop,vero moda,only,and..i also walked in womens' empowerment by event kraft and style runway bengal by prity jain..i also walked for designer Arijit Maity…i did several photoshoots for different designers like Nafisa khan, Kiara sen.. i also did photoshoots for various photographers..i did two hoarding shoots by event kraft n mitramind n also a magazine shoot by mitramind..thats all as of now..hope to work more in the coming future and will nurture my dream of becoming a successful model & actress and make my family and my relatives proud of me
---
BIOGRAPHY OF AMRITA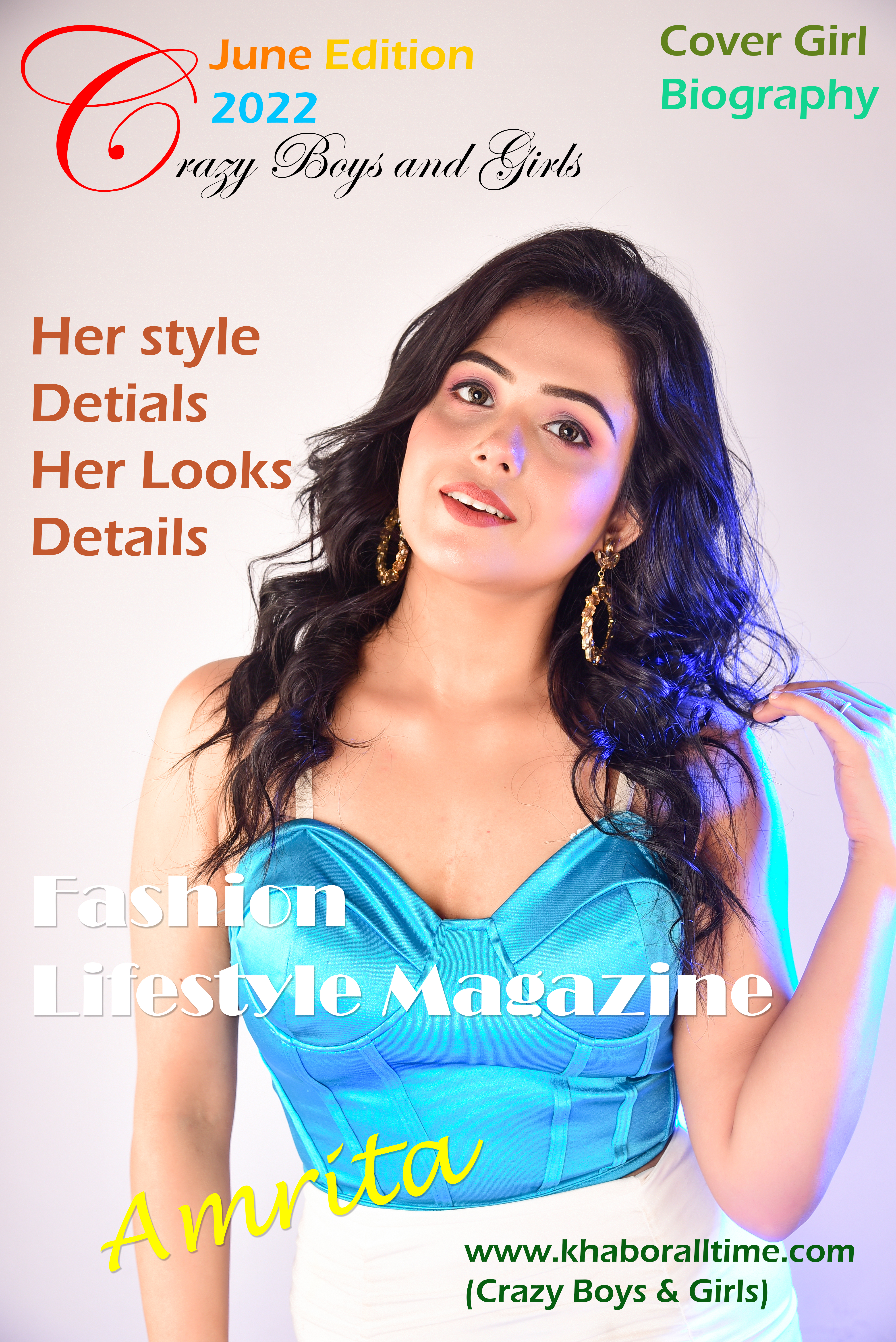 AFTER COMPLETING GRADUATION FROM REPUTED COLLEGE AMRITA WITHOUT THINKING , STRAIGHT AWAY MOVE TO HER DREAM CAREER WHICH SHE LIKES FROM HER CHILDHOOD.AMRITA GOTS LOT OF SUPPORT FROM HER FAMILY.SHE USE TO GROOM HERSELF , READS MAGAZINE, TRAINS HERSLF ETC.SHE DON'T WANT TO BECOME A COPY CAT OF ANYONE, SHE WANTS THAT PEOPLE KNOW WHAT SHE IS
---
BIOGRAPHY OF BANI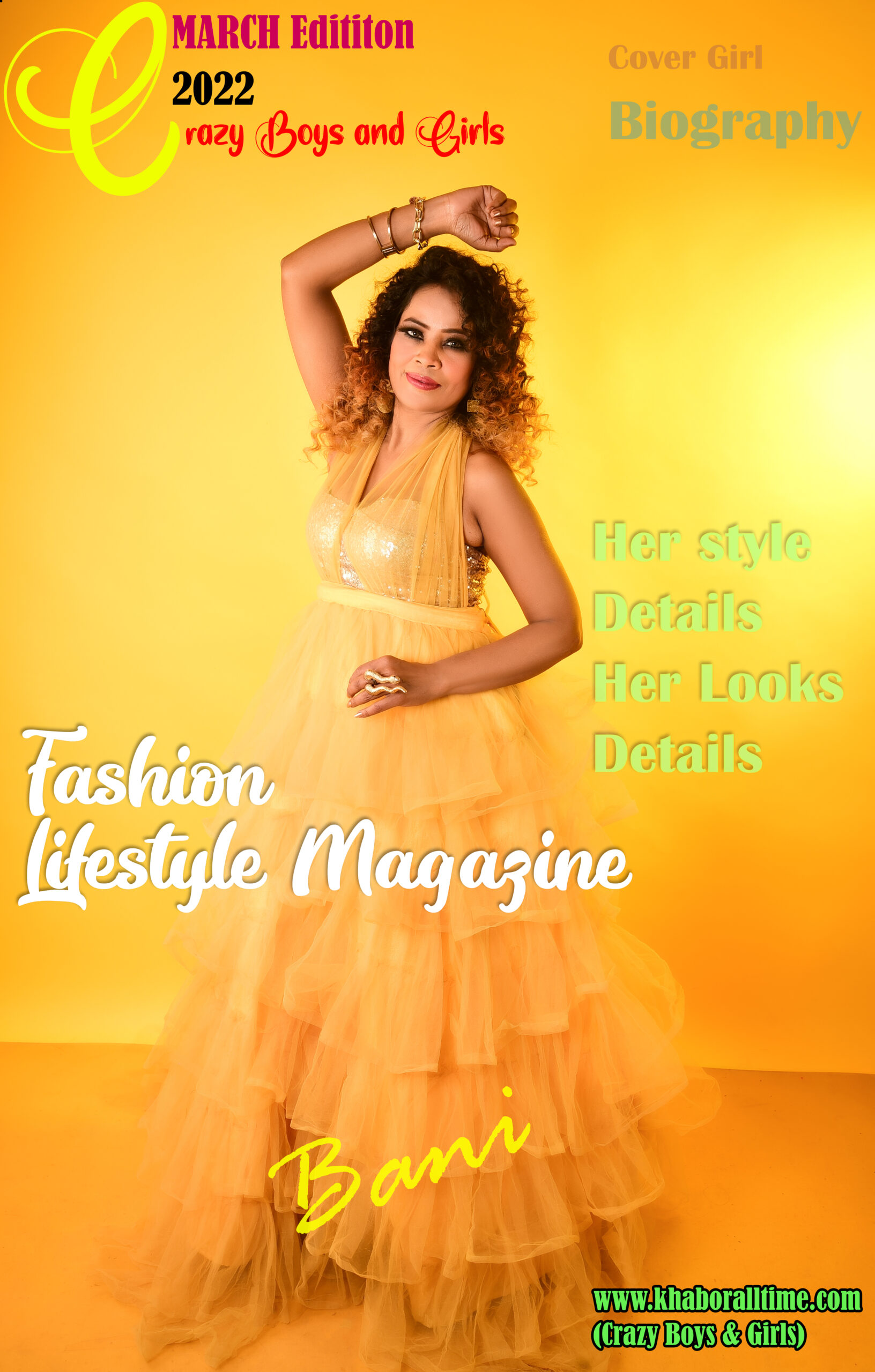 Bani's childhood dream was to become a successful model, but that time she did not get that much oppourtunity. But when opportunity knocks the door she grab it very successfully, now she is doing many brand shoots, photoshoots, catalogue shoots etc. The bollywood diva BIPASHA BASU & SUSMITA SEN always inspires Bani very much. She tried to keep herself fit, maintain proper diet chart etc. In the coming days she used to look herself as a successful model and actress.
BIOGRAPHY OF KOYENA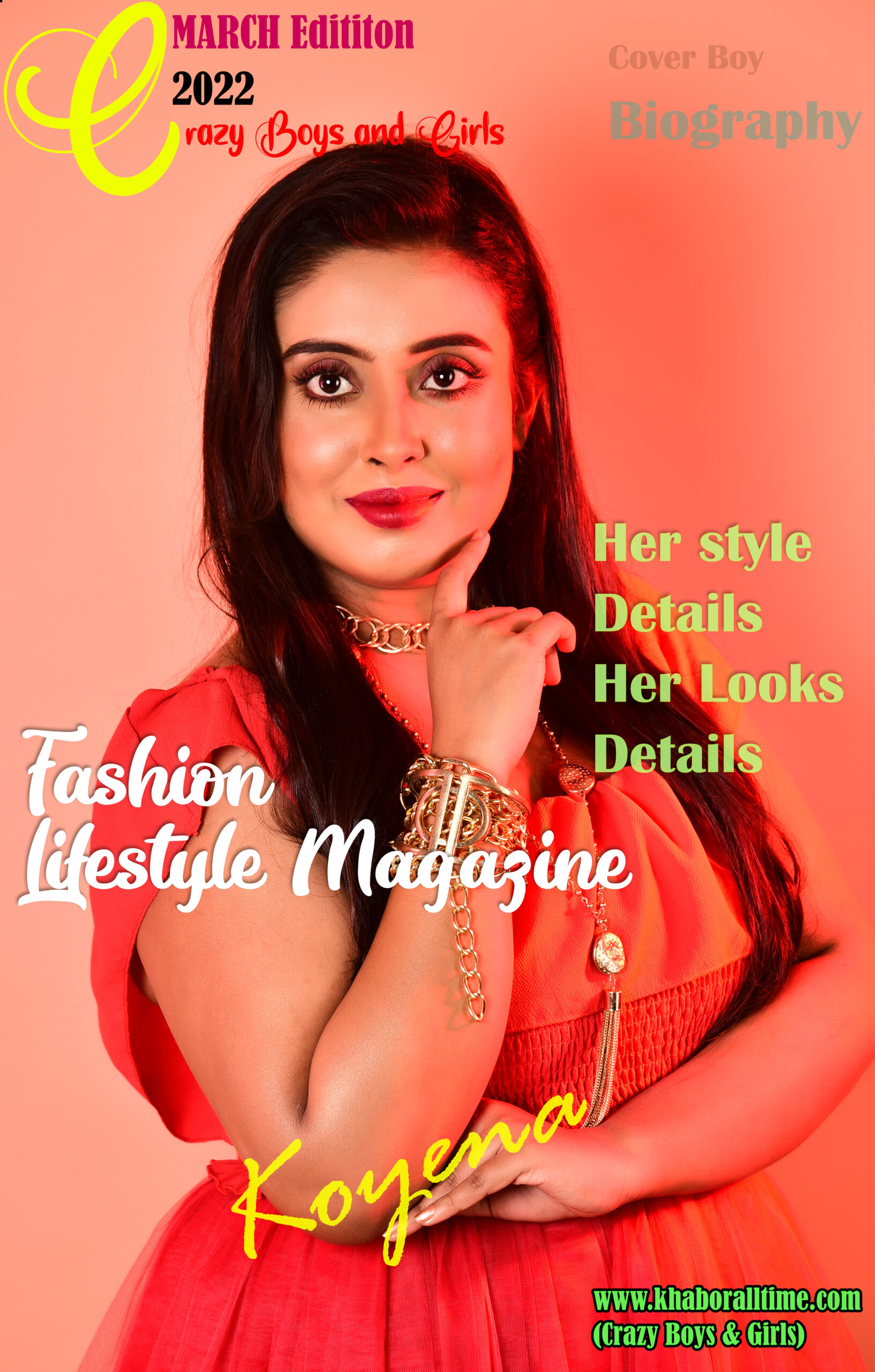 Koyena a very meritorious girl who is pursing PH.D currently also shown her interest in the field of modelling. Four years ago in a dance programme she was liked by someone ,and that person changed Koyena's way, she was introduced with some photographers, make up artists etc and after that she was suggested to lose her weight. From that point of time the journey of Koyena's begin , she started to groom herself in various ways. Recently She won a subtitle in beauty contest. Her mom and dad is very supportive. The most inspiring person behind her journey was MILIND SOMAN. Now she is looking forward to make a mark in the glamour industry.
---
BIOGRAPHY OF DIBYENDU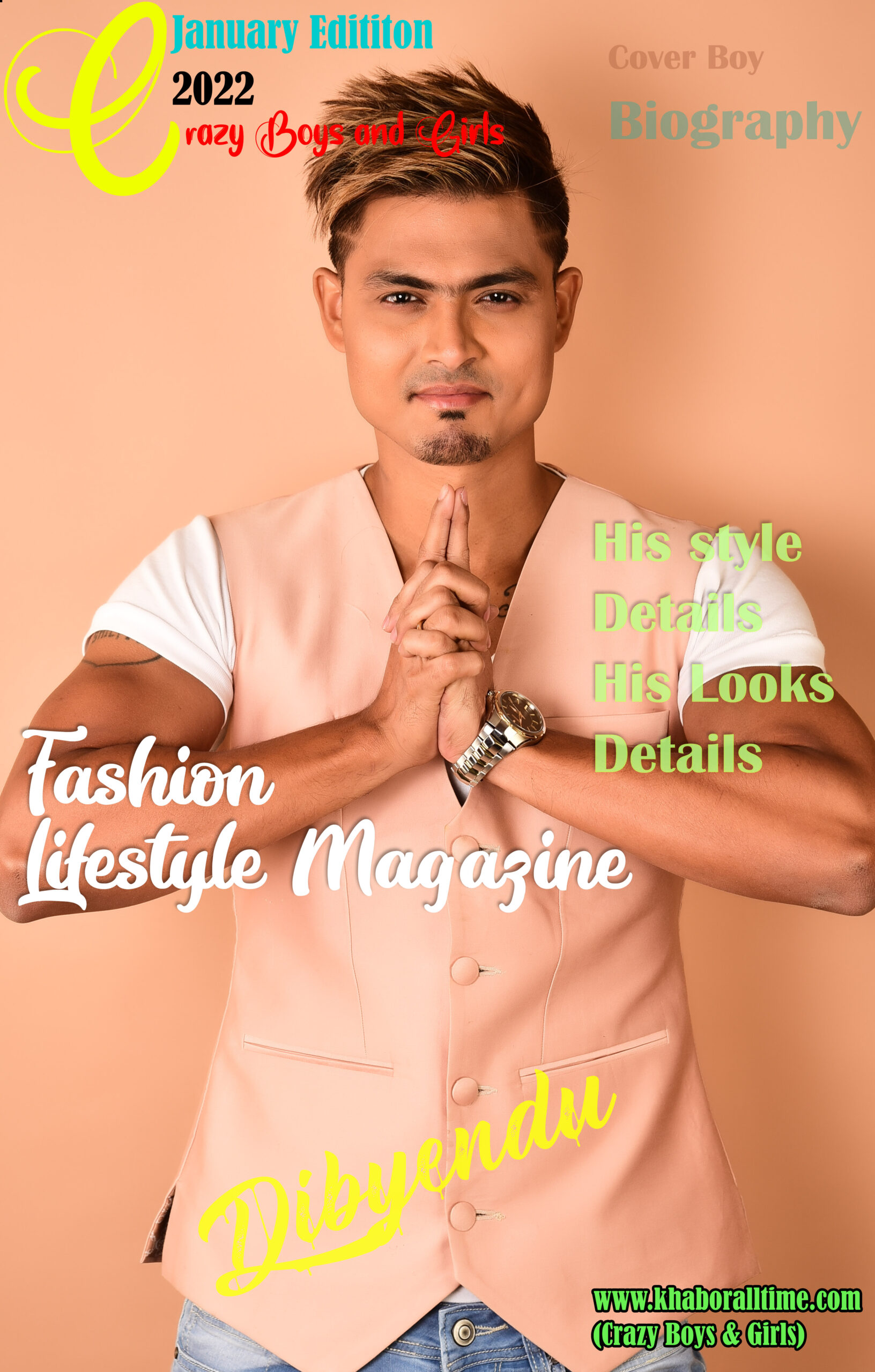 I am Dibyendu Saha ,born and brought up in Kolkata. Currently, working in a Legal organization as a counsel. However, my dream is to become either a charming Model or a good Actor. Because I have always dreamt to be an inspirational idol for others .Modelling- Acting has always been in my blood-stream.
Now I am eager to switch my career to this glamour industry and I hope my hard-work
brings me due succees . I am going though physical and mental training in love of my passion. And I take my passion seriously. I am sure my devotion alone won't cut it, but a beautiful balance of tireless training , knowhow, self-motivation, confidence and lots of zest is the recipe to make the impossible possible.
My family is very supportive on my decision and my wife who is my best friend supports me and encourages me to fulfil all my needs and desire in life. My personal wish is to see myself different from all the others in this industry. I have a thing for body building. I am also a
tech-Nerd. I am socially active and love meeting new people. And I believe in humanitarian works ,welfare of others and the masses. And I always respect and considerer my dad as my idol. His struggles of life have tough me the important lesson to be always thankful for what we have.
I know it is not an easy job to balance both work and glamour life at once but I am sure I have the technique to a smooth career. Over the next few years, I want to explore and develop my skills. In the next five years, I want to have gained experience in leading projects for major clients. I will be looking for opportunities to expand my responsibilities within this role to work towards my goal. In these 5 years I want to see myself live a peaceful, calm and happening life where I have managed to put a smile on millions of faces and reached epic success.
---
BIOGRAPHY OF RANJANA SARKAR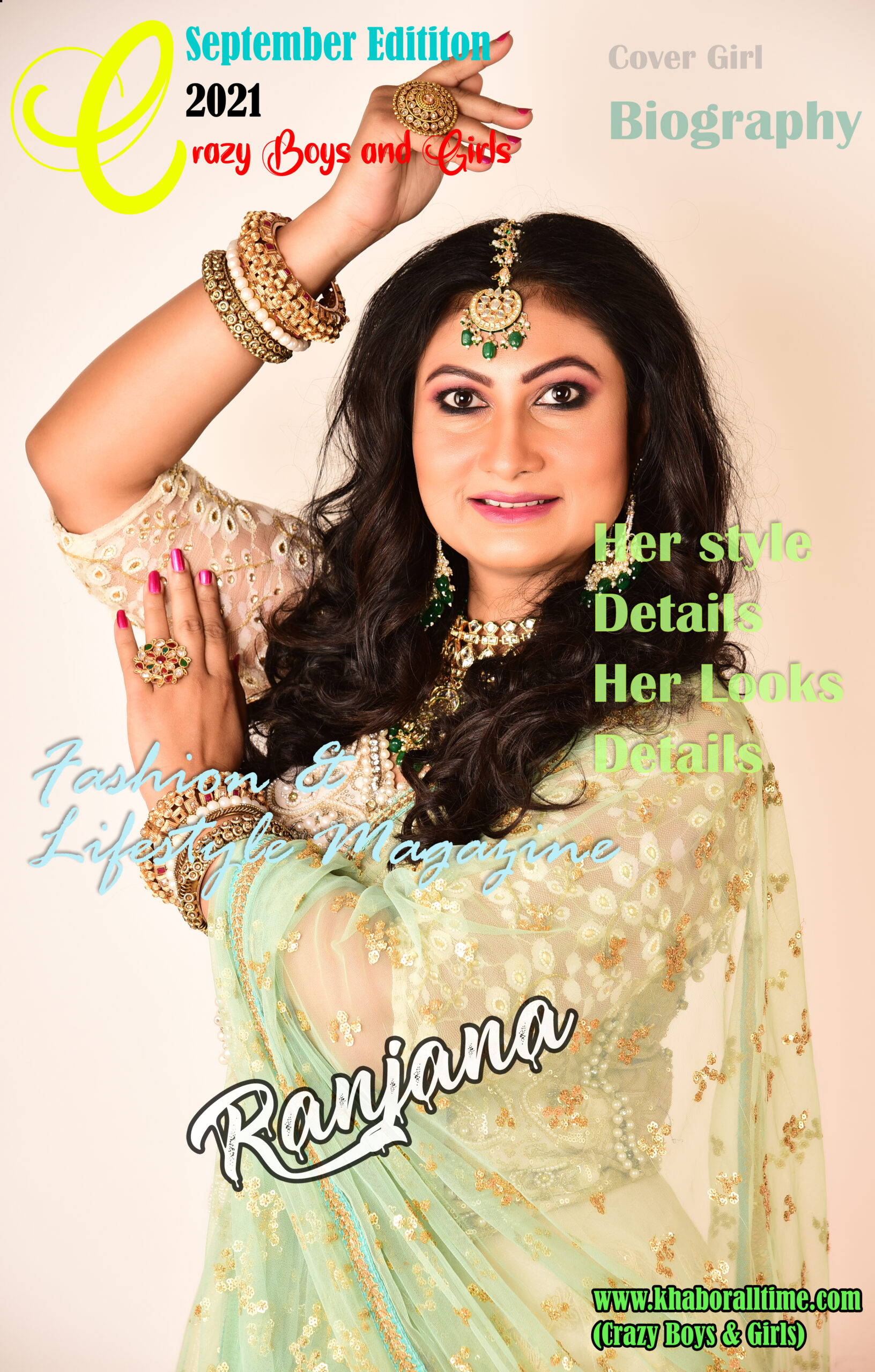 I am Ranjana Sarkar staying at Rajarhat. I have mastered in Classical music. I also joined job as an HR Manager after complition of M.B.A in Hr but quitted job as i didn't get job satisfaction. I performed first dance at our complex and get many compliments and so joined Bharatnatyam dance class. Few friend recomended for photoshoot so joined "Amra Chitropremi" that was my first photoshoot. Then gradually got the brand shoot for "MINU SAREE", "SABBASACHI COLLECTION", Hoarding and Banner shoot, Magazine shoot Etc. I also joined "Garia Bengal Dramabaaj" theater group. I joined MANASI SINHA'S D WORKSHOP acting training class and working for the movie "Eta amader galpo".
---
BIOGRAPHY OF SAYANI MONDOL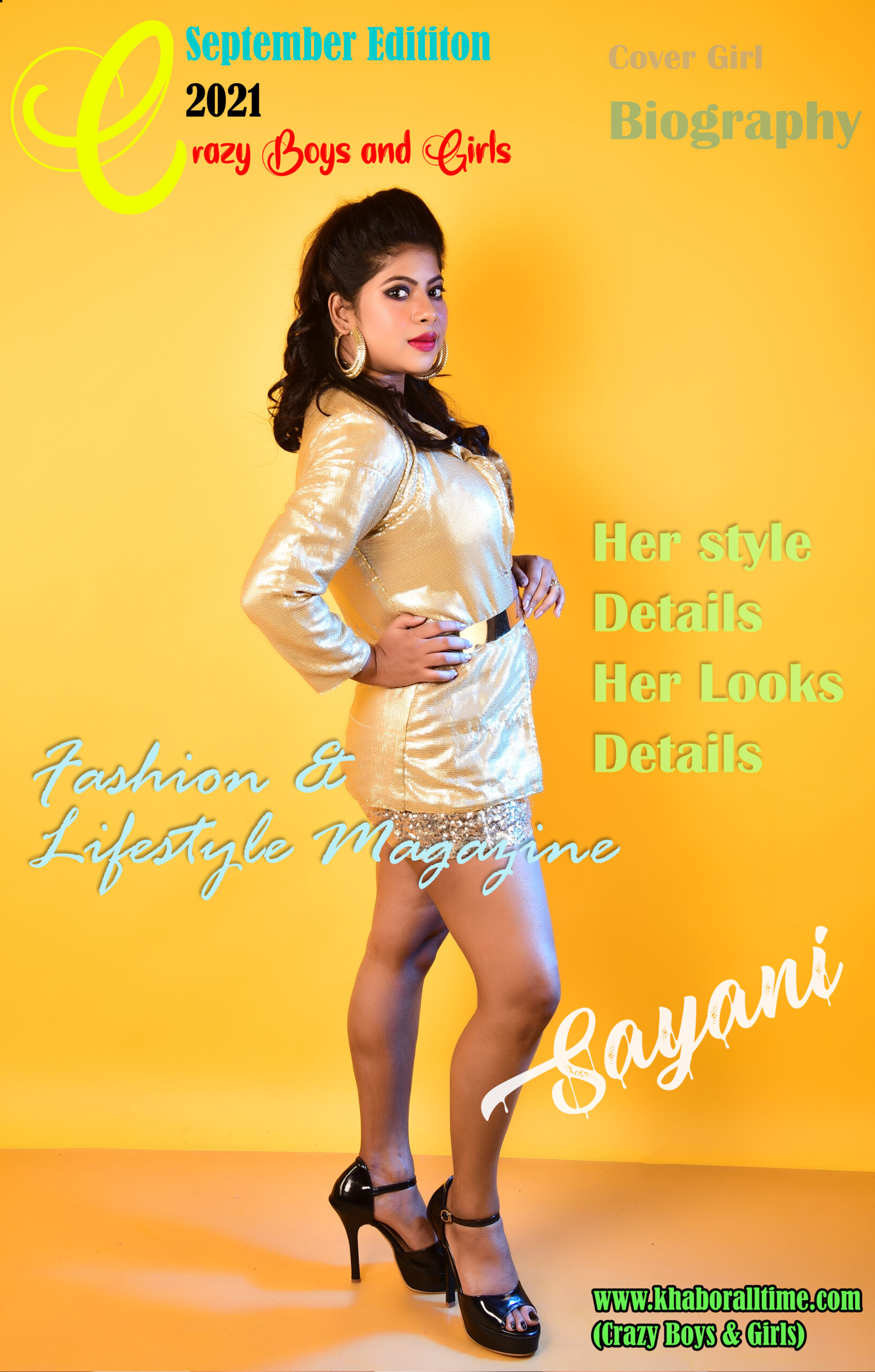 I am twenty four year old Sayani Mondol from the strikingly beautiful city of Kolkata. I reflect a varied personality including ambition, and the qualities of generosity and thoughtfulness. I am also a well determined and vigorous individual, yet pleasantly calm.
I am a full-time IT professional, who is motivated by my love for learning and succeeding as I strive to become an outstanding and successful woman in today's society. With the definitive goal of becoming a model and to become an expertise.
I am in great awe of Shah Rukh Khan and the stunning Deepika Padukone as they have always have got a passion for their work. As Shah Rukh Khan didn't come from any leading Bollywood families, but he established himself and his success in Bollywood only with true dedication, passion and hard work.
Apart from the above, I have kept a keen interest in dance and spending time with my loved ones and also enjoying my own company.
---
BIOGRAPHY OF HIYA MONDAL
I Hiya Mondal born in Kolkata comes form a loyal and friendly jointly family. Due to family pressure I cannot express my interest in modelling field, but my dream from childhood always was to become a successful model .So I started a job in medical representative , after working for several years I therefore started grooming myself, done some photoshoot with reputed photographer, done some hoarding shoot, online shoot etc.Besides work I used to spend quality time in watching fashion videos , reading fashion magazines etc.If luck gives me support then I will quit my job and move into the fashion industry permanently.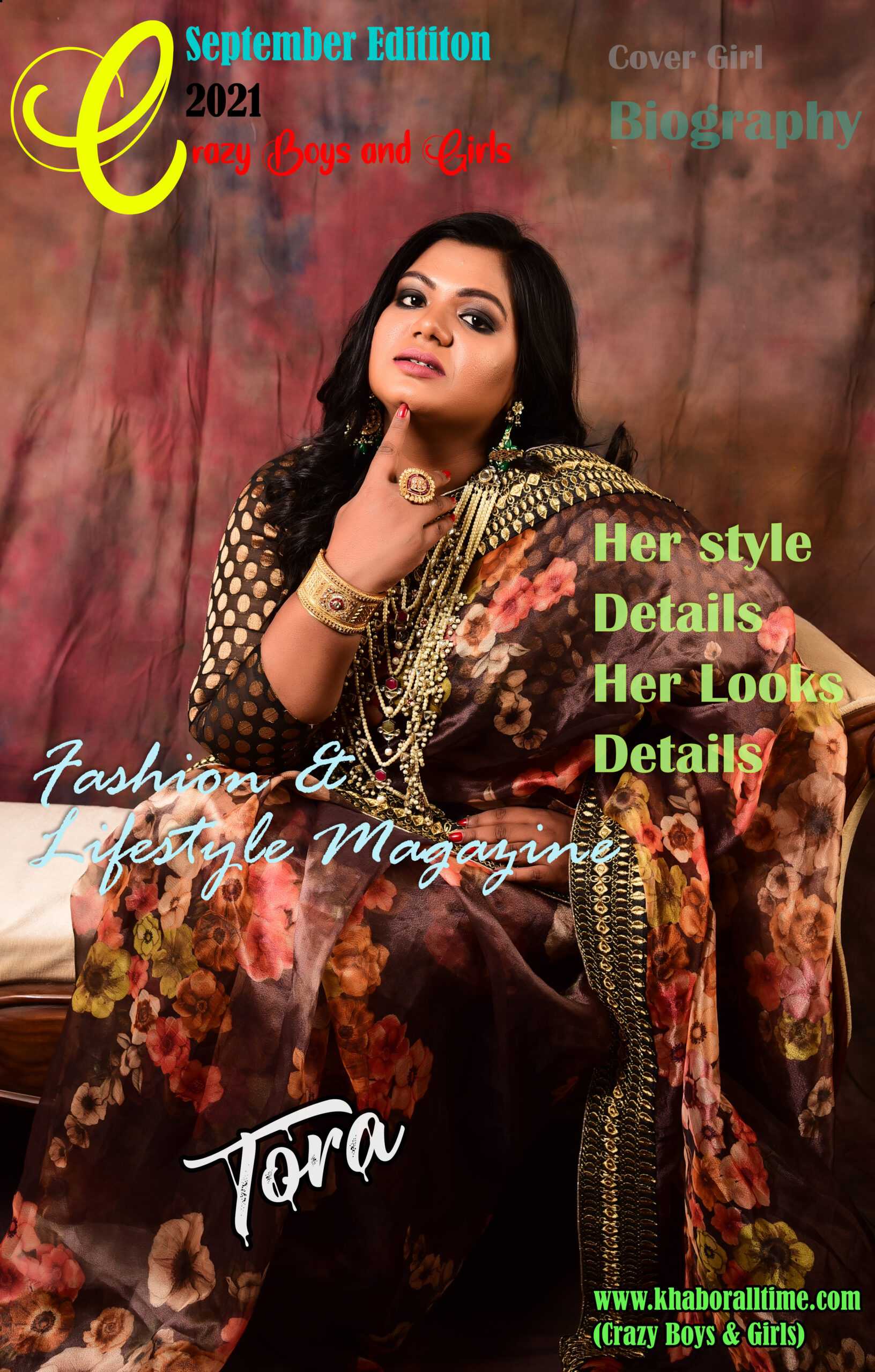 ---
BIOGRAPHY OF SONI HAQUE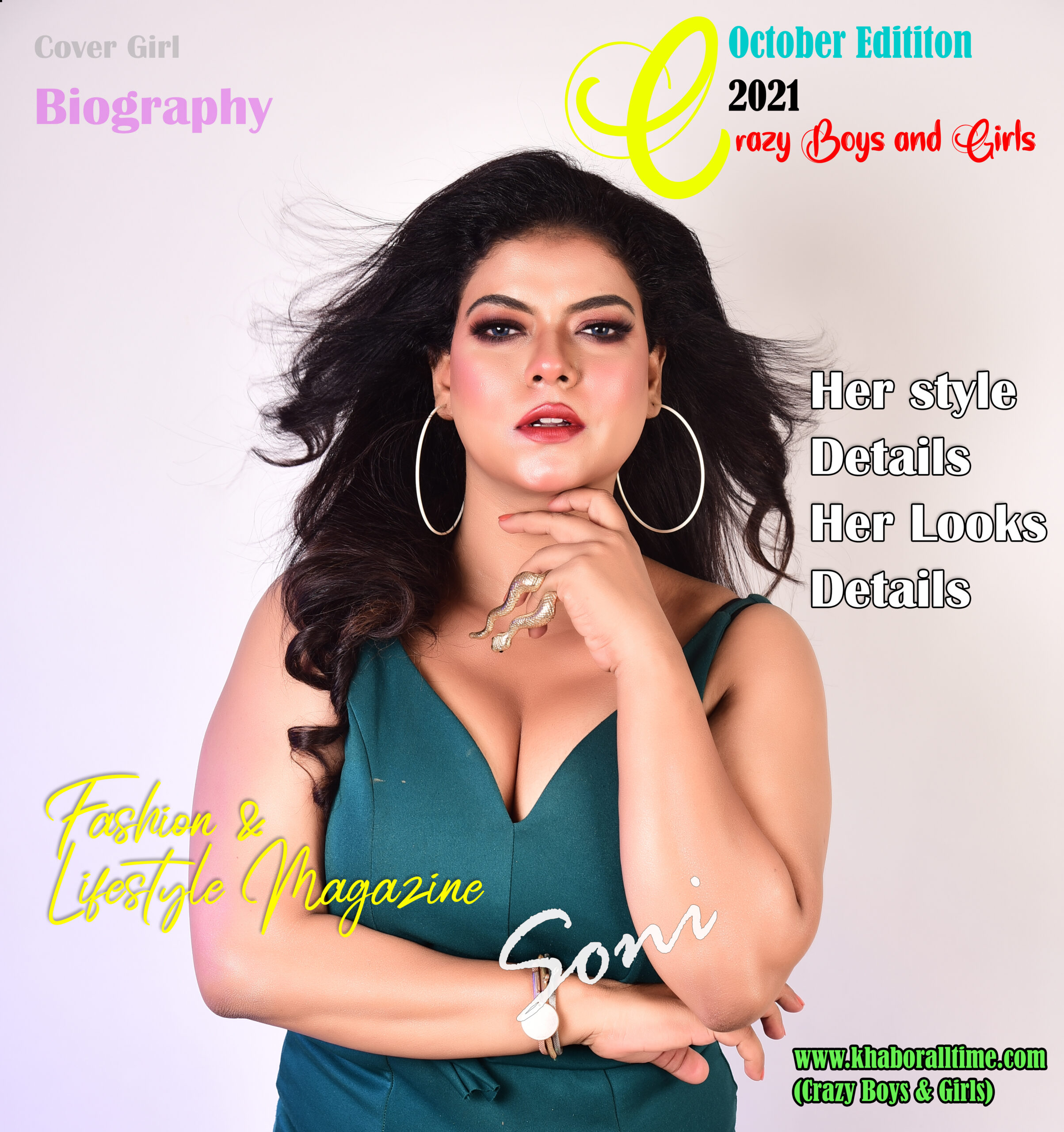 Soni is currently working in Amsterdam based international corporate company which deals with beauty & glamour industry as an admission counselor. Born & brought up in joyful & colorful shades of kolkata she has her genuine love for the essence of Bengali culture & tradition. Soni is a post graduate from Meerut University and she is associated with this glam World for the past few years & now she wants to work as a fashion model.
  Soni recently participated in a Beauty Peagent show and she has done several shoots - indoor and outdoor. Let's know what she has to say about fashion n modeling : 
"Fashion is somewhat carrying grace whatever outfit you wear but the main essence you should be wearing is the confidence. Show the elegance in you and conquer the world.I truly believe "simplicity is the ultimate sophistication." I was always inclined and attracted towards modeling and fashion industry and hence I feel that this is the time I must step forward to explore and achieve as a frontier."
  Soni is a dedicated hard working girl who believes that achievement is a matter of consistent productive inputs in the right direction. She gives emphasis to value of life and says "if you are alive let the people know ur liveliness with ur colourful vibes around" She further says " I believe you get one life and you should live it to the fullest. Life doesn't always give you a second chance."

          Soni wants to become a successful model and wants to devote herself in the industry with her passion, positive attitude and full commitment towards work. She wants to contribute with the skills she has learnt for the upliftment of the society.
BIOGRAPHY OF BRISHTI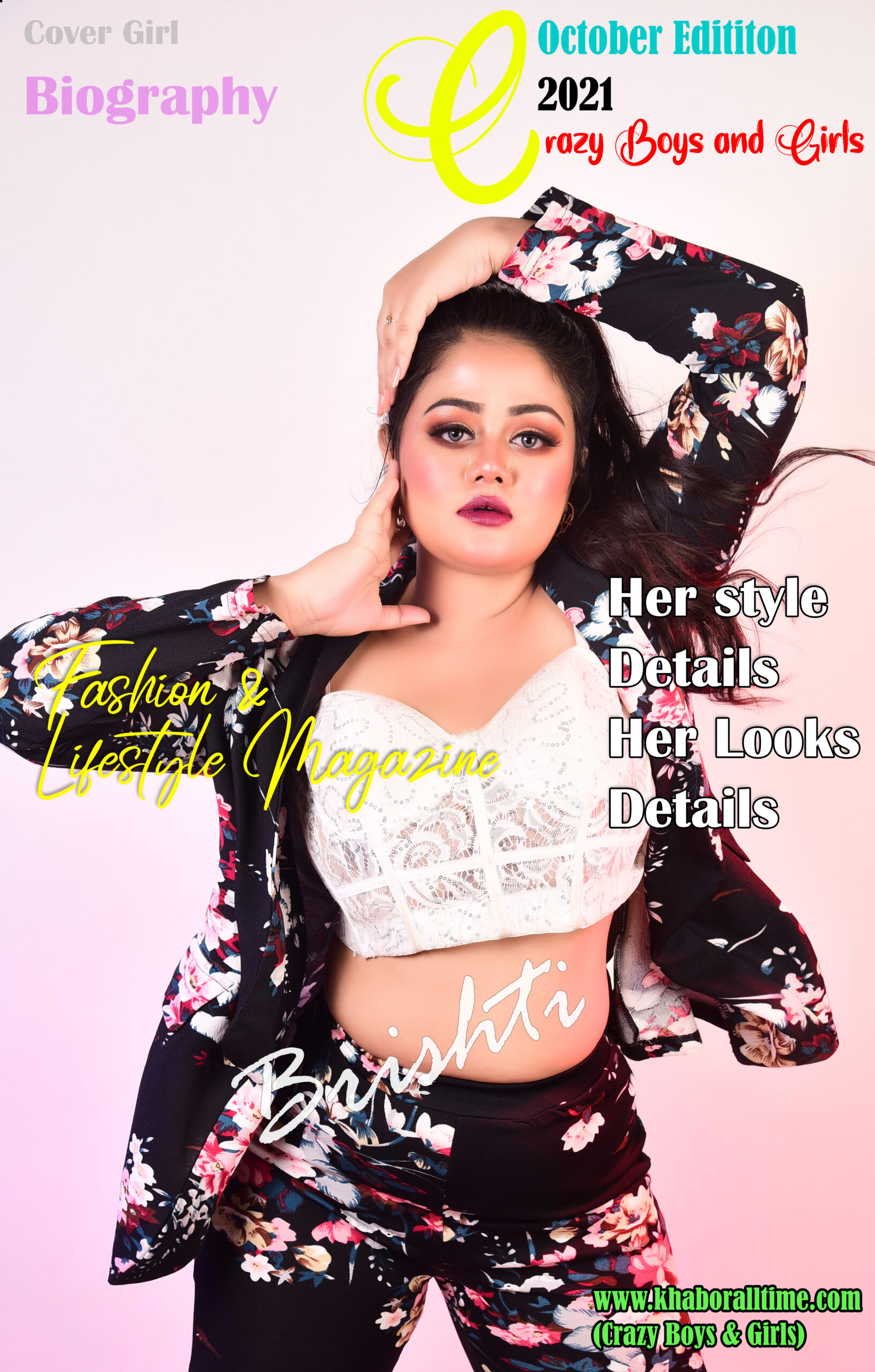 Brishti who works in a reputed MNC slowly and steadily moving towards her dream. But what is her dream ? Her dream is to become a model and actress . For this whenever she get time she use to groom herself.Her inspiration is her family. She get lot of support from them.As told by her that she will become a successful model and actress in the coming year.
---
BIOGRAPHY OF ARPITA HALDER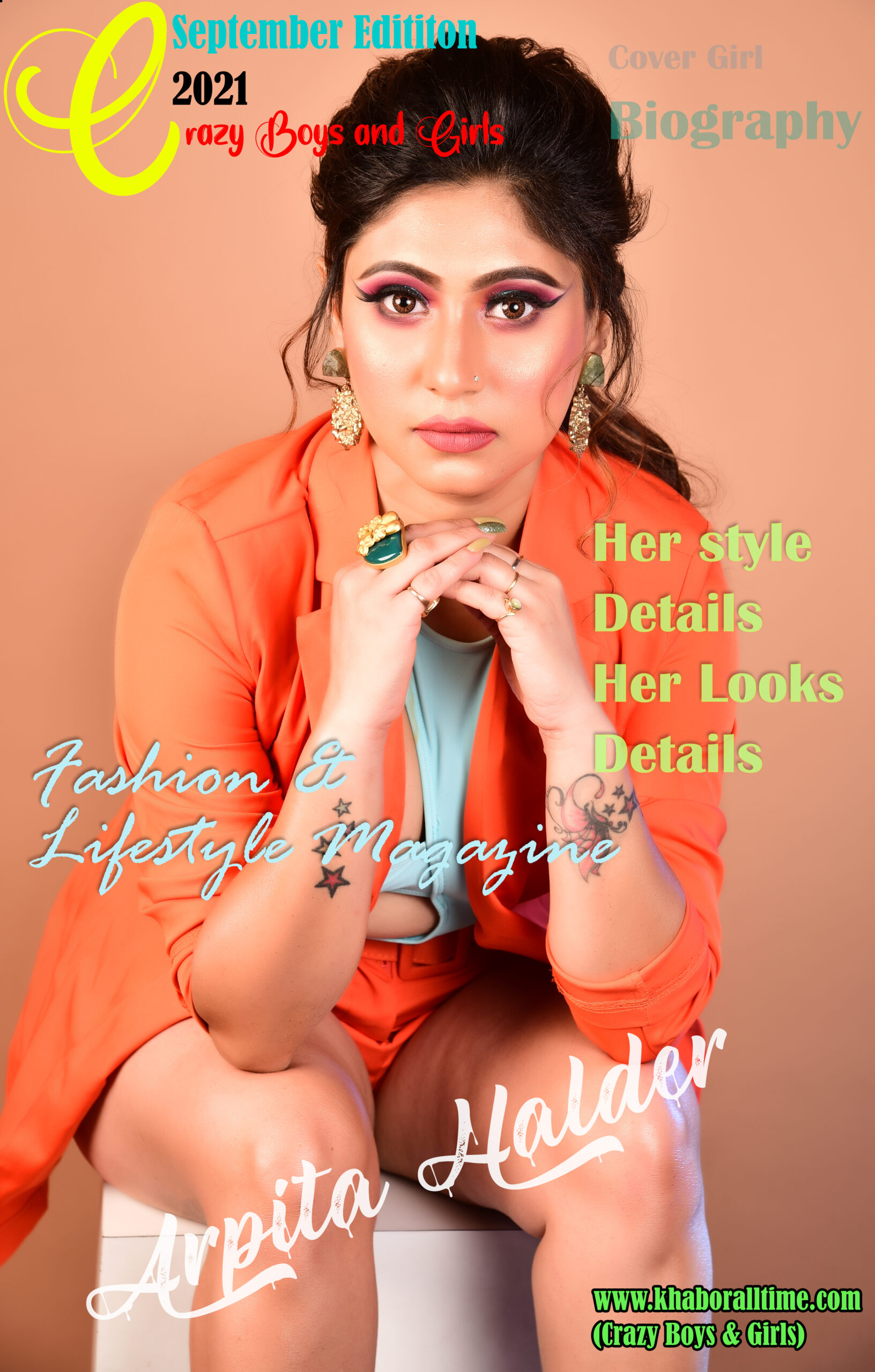 Arpita whose dream was always to become a successful model but could not carry out as after her higher secondary passed she got married. After marriage due to some restrictions she had to carried her family business . But one day a incident happened, Arpita's best friend is now a make up artist, one day she called her for make up demo. Now Arpita besides her family wants to continue her modelling.
---
BIOGRAPHY OF ADITI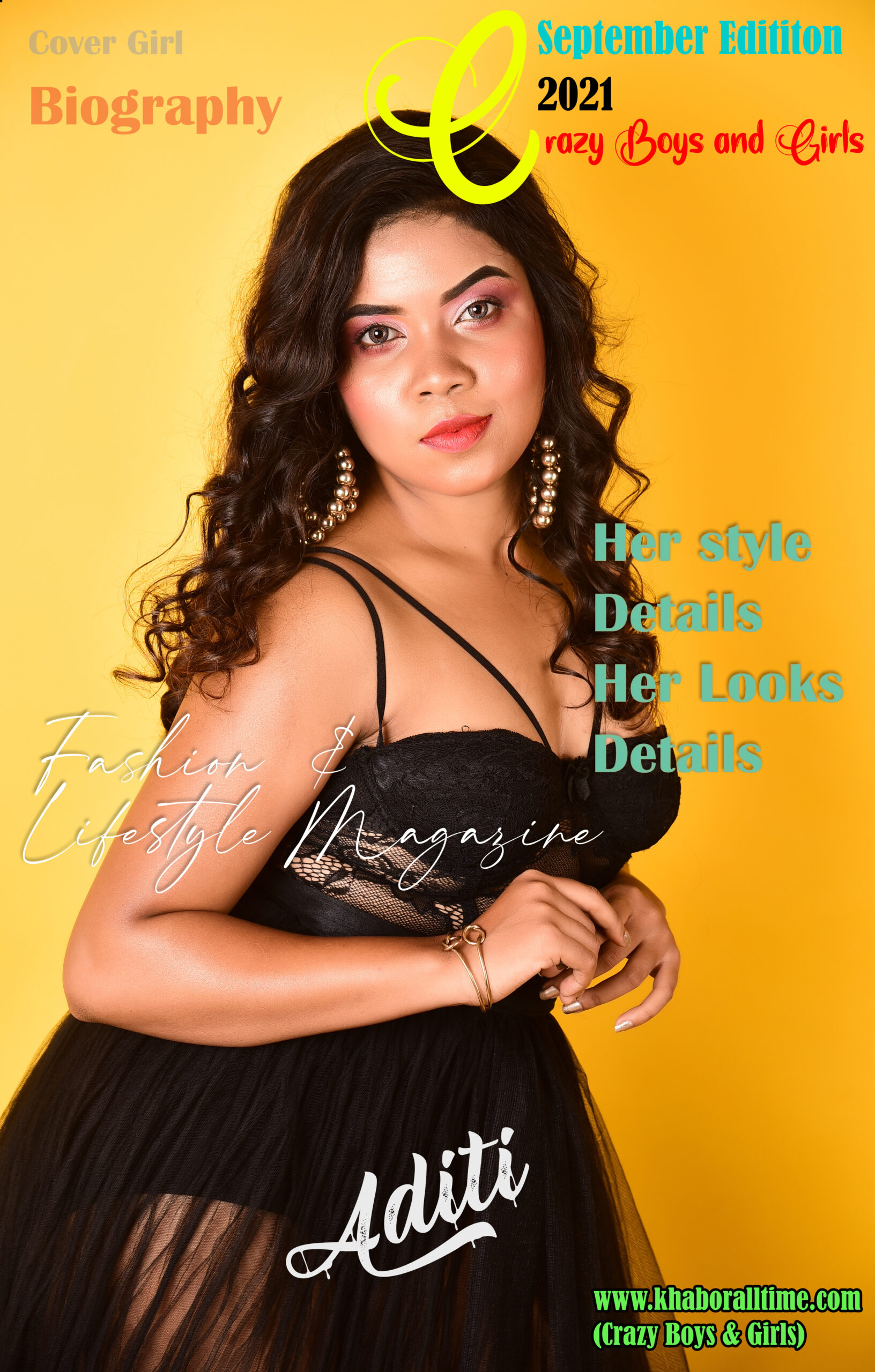 Aditi not only a MBA 1st student but also working in a BPO sector, along with this she wants to mark in modelling industry. Later on she also wants to move in acting. She is inspired by her mother.Her mother also wants to be a model but despite to her early age of marriage she cannot move forward. Aditi used to spend her leisure times in reading magazines. In future she wants to move with modelling and job.
---
BIOGRAPHY OF ARPITA NAIR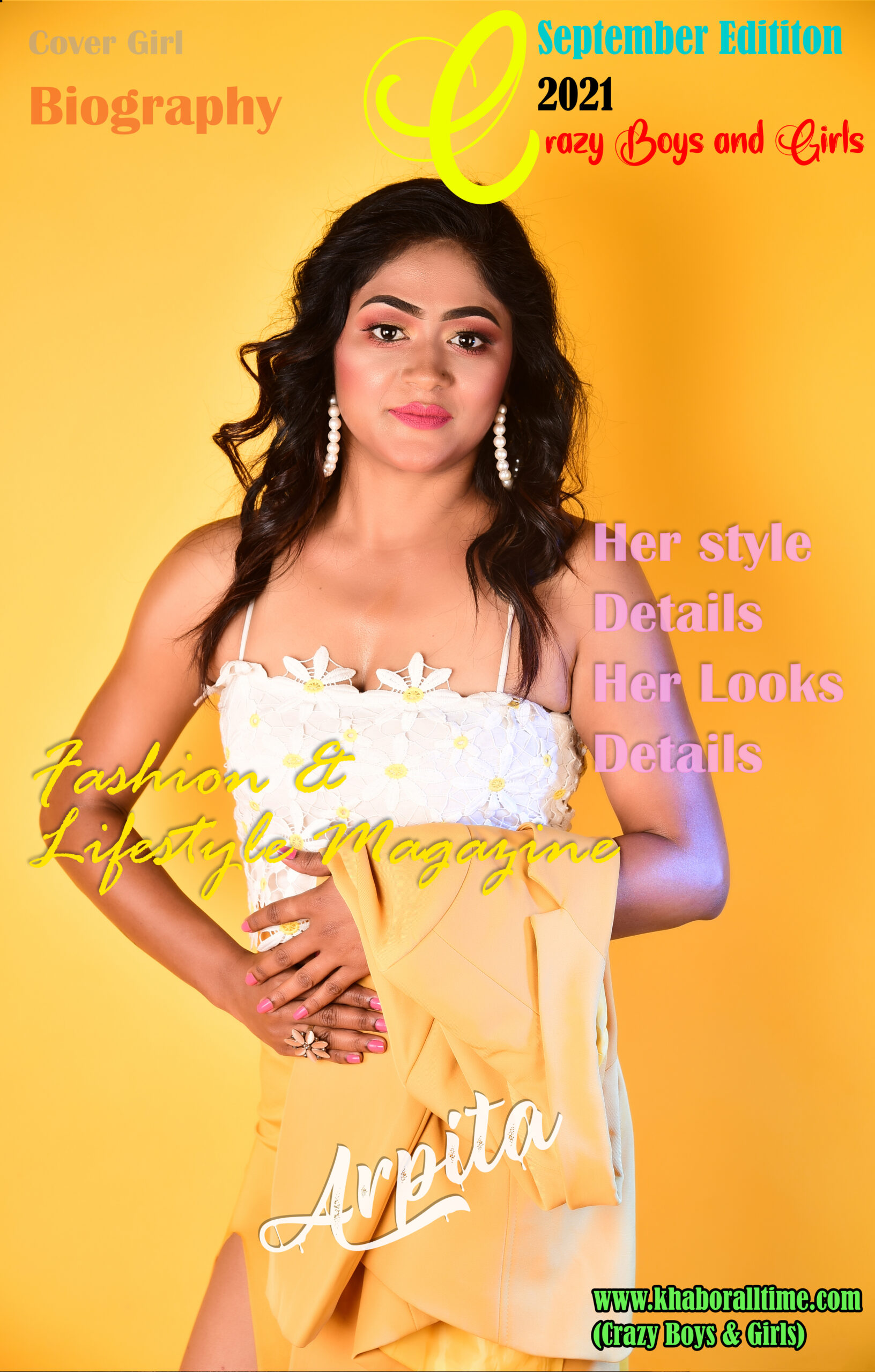 Arpita a retail employee wants to come in modelling professionl as it was her childhood dream. Besides job she is doing her photoshoot, grooming whenever she gets time. She got inspiration, form her colleagues that inspite of doing laborious job in retail she is moving very actively in modelling profession. Arpita wants to see her as a successful model and actress in the coming years.
---
BIOGRAPHY OF RINI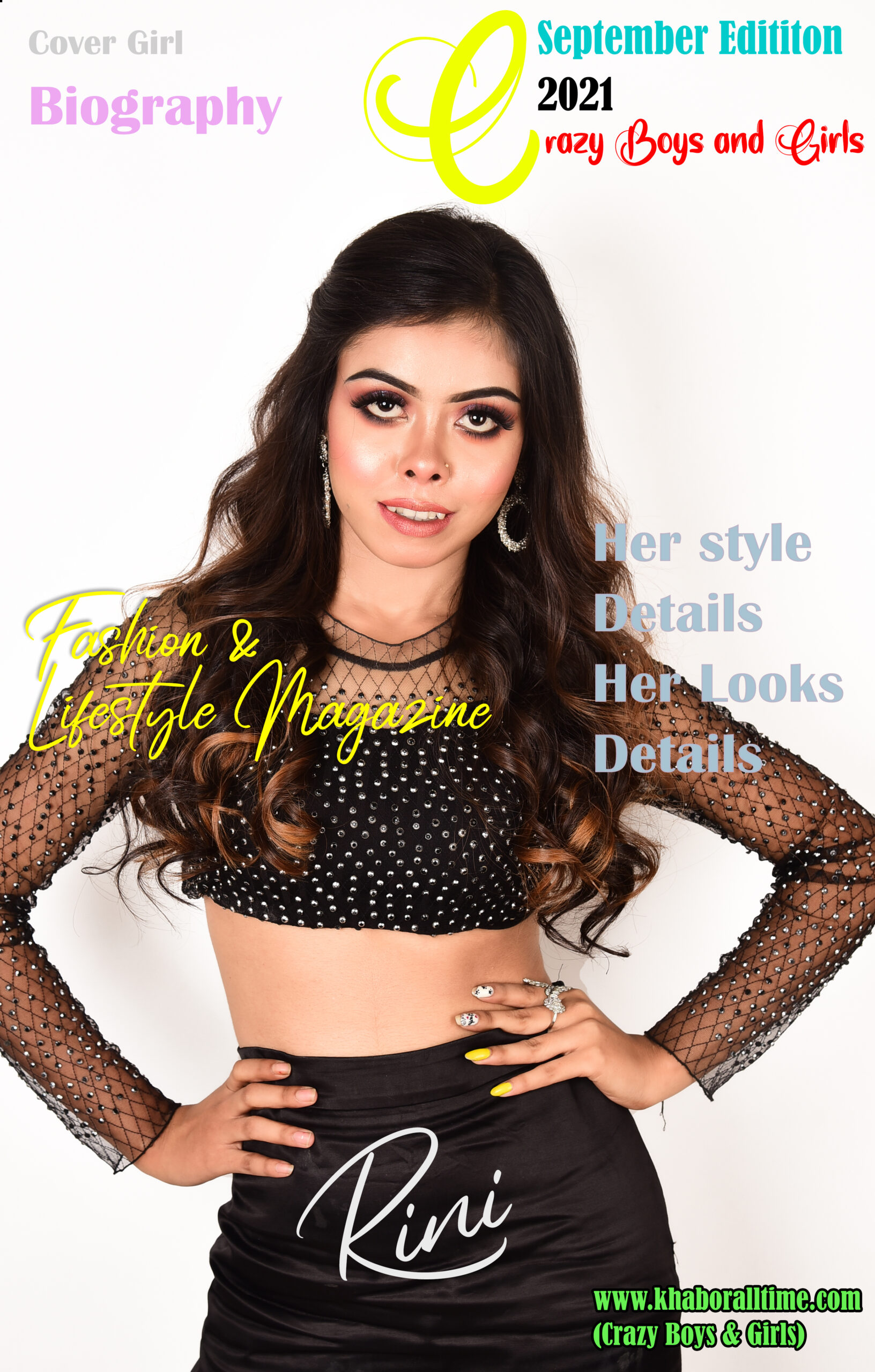 Rini a student of electrical engineering who doesn't get support from family, in order to continue her studies she is doing a part time job in pharma industries.
Recently she moved into modelling profession. She wants to be a successful model. The main inspiration behind her modelling profession is Ritabhari Chakraborty.
---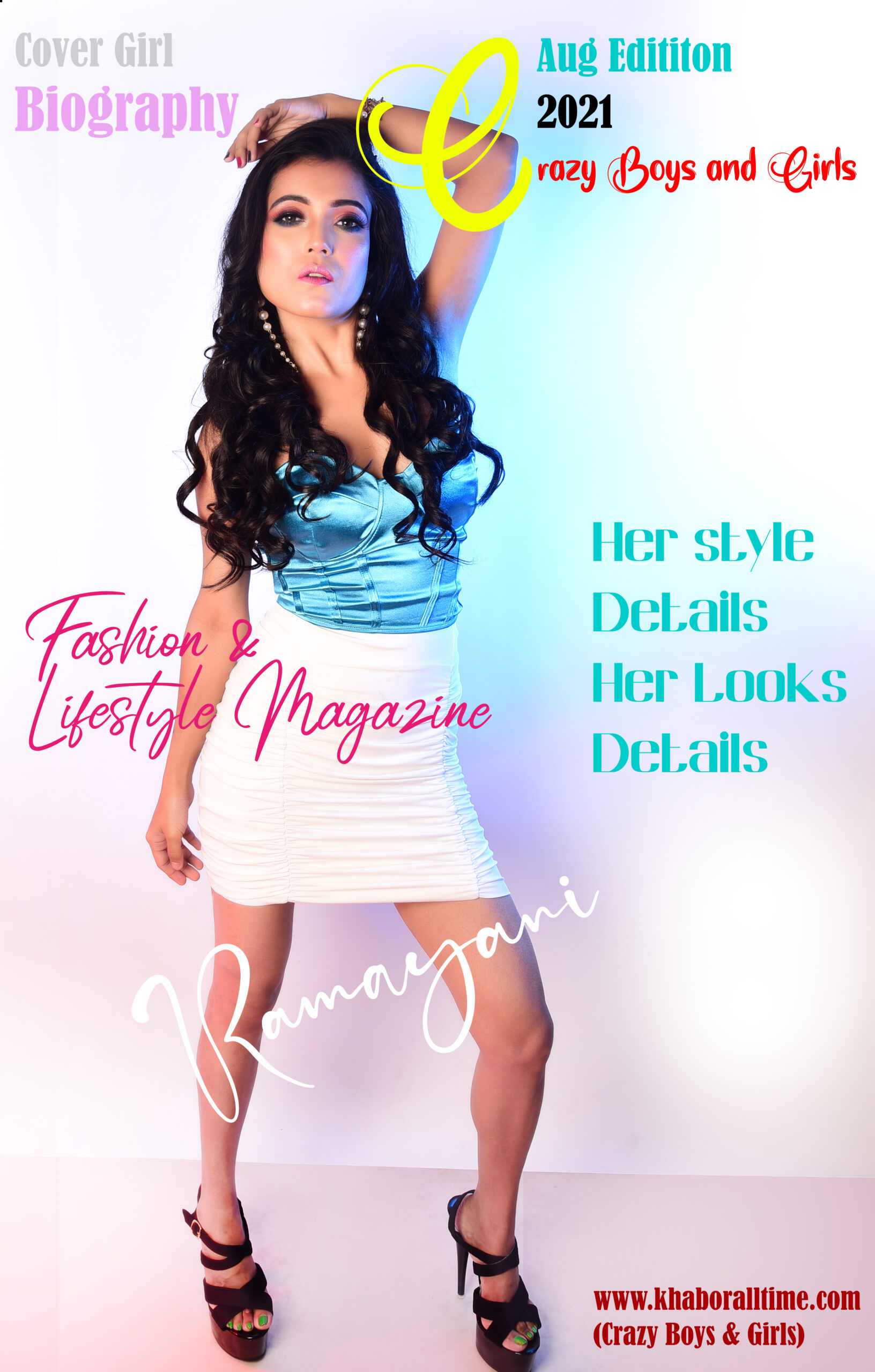 Full name : Ramyani RS.
Age :28 yrs
Present location :Kolkata, West Bengal.
Presently working as Software Analyst in MNC ,started as free lance modelling from year 2021.
From city of Asansol have Completed B.tech in I.T and Passed from CBSE board DAV Model School.
STYLE is the WAY to Say who you are WITHOUT having to SPEAK. I love fashion and that's how I express myself. FASHION is a trend, STYLE lives within a person.Fashion is not something that exists in dresses only , It's an attitude that you wear.
"Modeling can give the opportunity TO BE someone I AM NOT each day -"
I have been engaged to various Modellings assignments since few months . My fore ever Love with trends, Fashion, glamour, and Styling has pulled me towards Modelling & with my Confidence & strong will and inclination of following my passion I dream to earn it to by my Soul.
Today, when Standing as Aspiring & growing MODEL, I envision myself to the pinnacle of the world of glamour, following my 3Ds- devotion, dedication & desire.
Thanks to all people in making this journey a-step ahead by taking Me on this rational path of reverie and destiny.